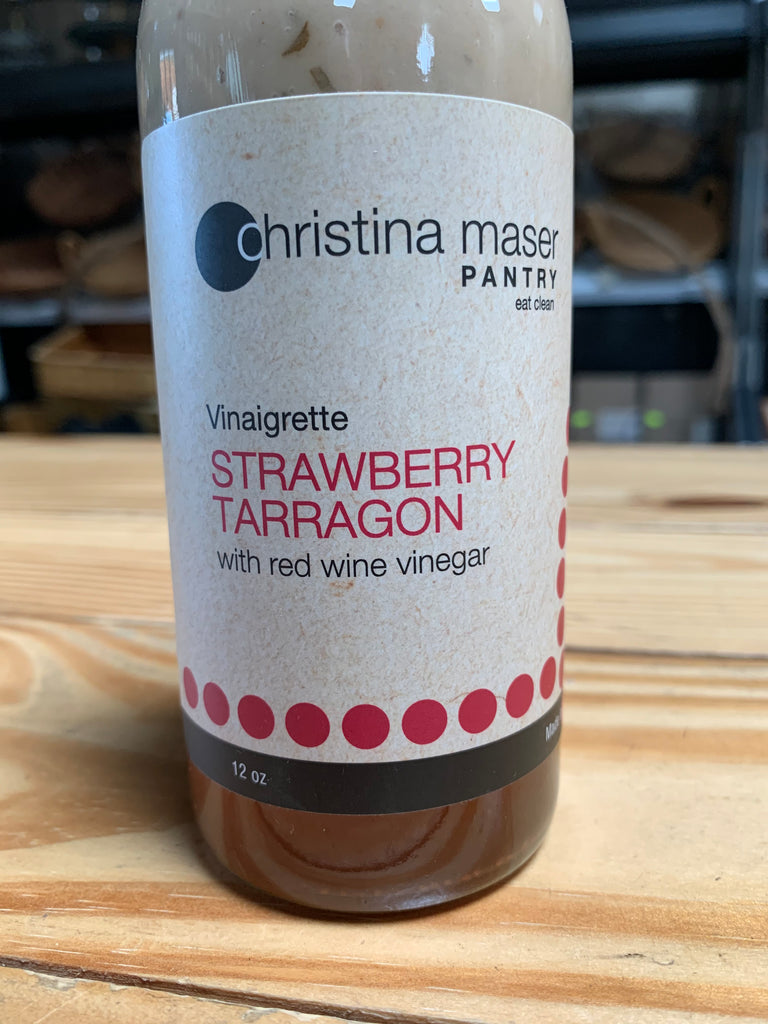 Dressing, Christina Maser Strawberry Tarragon Vinaigrette, 12oz
Strawberry Tarragon Vinaigrette with Red Wine Vinegar. Perfect for any salad, use to marinade with, or to sauté.  
Christina Maser Pantry offers a variety of products all made to enhance your meal.  Each and every product produced is made with sustainably grown fruit and vegetables from Lancaster County, PA.  They only buy produce that is produced by farmers that we know and trust.  When you buy Christina Maser you know you are eating clean.  All natural ingredients, nothing artificial, 100% vegetarian and gluten free. 24 servings per jar.