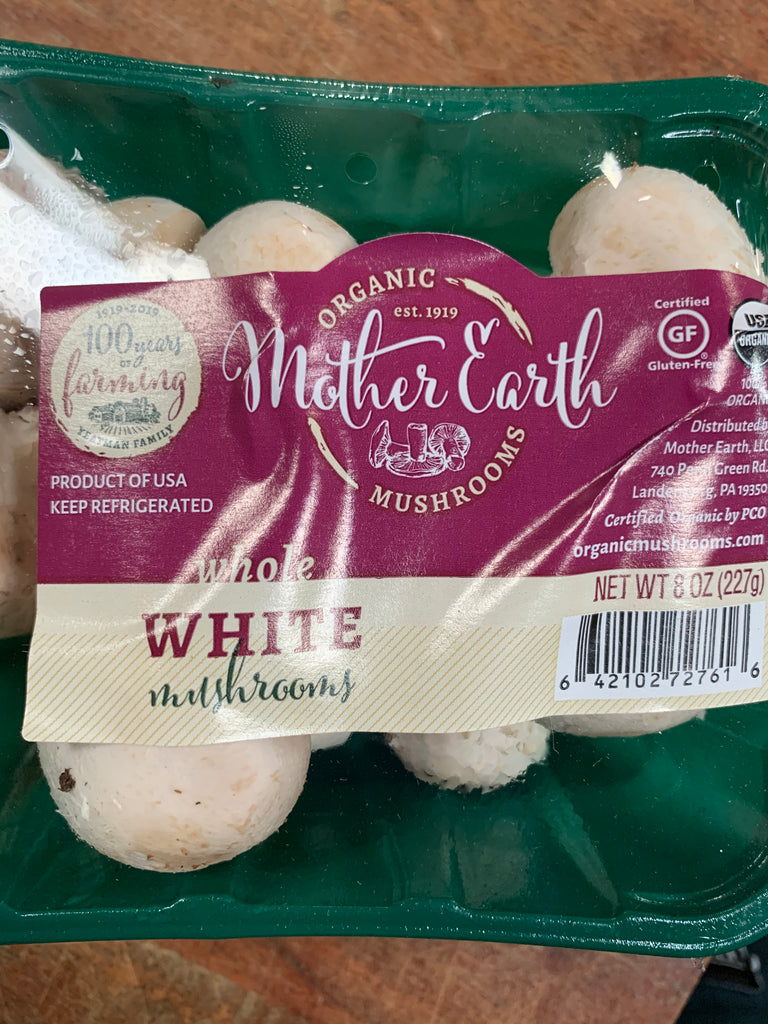 Produce, Mother Earth Organic White Mushrooms, 8oz.
Mother Earth has been growing organic mushrooms for over 30 years in Chester County Pa: White mushrooms are:
Most popular variety, representing about 90% of mushrooms consumed in the US
Fairly mild taste and blend well with almost anything, flavor intensifies when cooked
Can be sautéed or cooked any way, or eaten raw
Can be sliced and sautéed for pastas, pizzas, quesadillas or cheeseburgers, or sliced raw atop salads
The produce sold through LFFC is certified organic unless otherwise noted. They support farmers that are looking to make their farms sustainable. 
Note: Since locally grown organic fruit and some veggies are difficult to come by at best, and only in season for a very brief summer season, we often rely on sourcing organic fruit/ veggies from trusted farmers in regions where the climate tends to support the growing of a particular crop either year round or during our off season! We will always do our best to provide the name and location of the farms when available, but if it is not available, we are only sourcing through trusted coops like LFFC to ensure the quality meets our expectations.