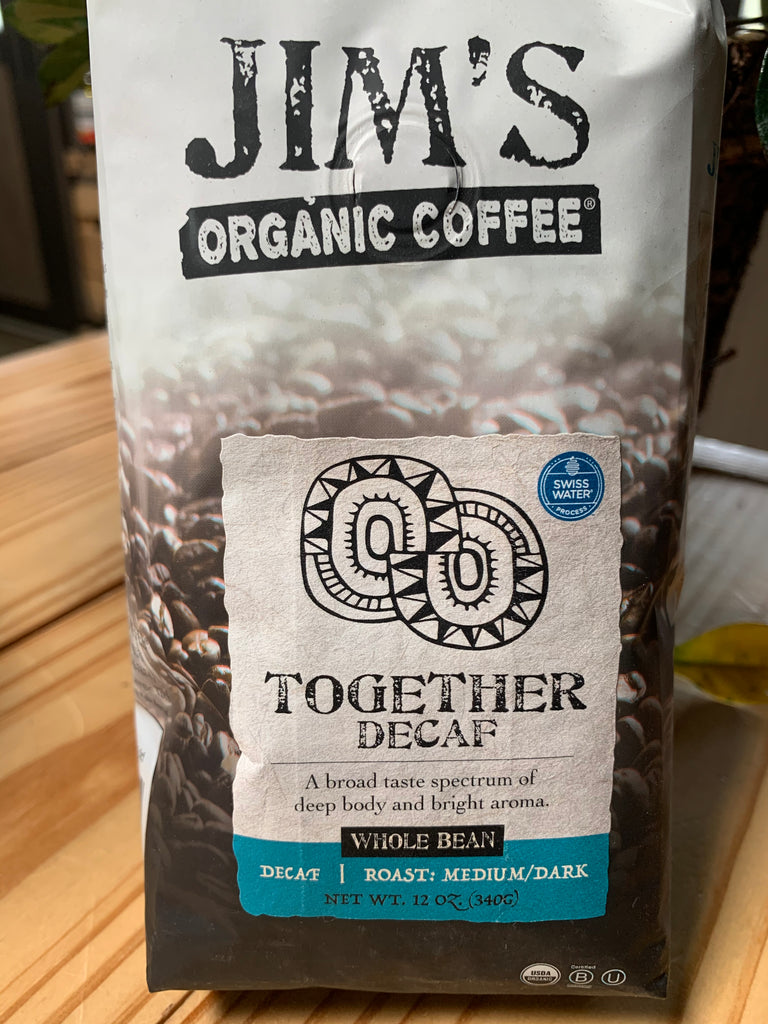 Coffee, Jim's Organics, Together Decaf, ground, 12oz
Jim's is an all-organic coffee roaster and the coffees they source, select, and roast are USDA and Oregon Tilth, which means grown without synthetic pesticides and fertilizers – and that they're non-GMO! But high-quality organic is more about what's put in than what's left out. But, Jim's Organic Coffee is much more...that part of their sourcing protocol is confirming the coffees are truly organic before selection and approval. Jim's Organic Coffee is all shade grown among many other sustainability initiatives:
https://www.jimsorganiccoffee.com/coffee-with-character/sustainability/
Together Decaf is made from Central American coffees. Jim's uses the Swiss Water® process to decaffeinate their coffee. It has always had less process taste than others. This comes through in the light, airy aroma and clean cup you'll get from this light roast decaf selection.
https://www.swisswater.com